EXPERT CHIMNEY REPAIR – ON TIME & ON BUDGET.

Need Chimney Repair in Dallas Fort Worth?
Call Lowes Chimney Sweep!
If you are looking for chimney cleaning in Dallas and Fort Worth and have an issue with your chimney, such as cracked bricks, blockage, cracks in the flue, or damaged crowns or caps, rely on our expertise to get your chimney good as new! You can rely on us for fireplace cleaning and repair as well.
We offer a 100% satisfaction guarantee to make sure the job is done right as you expect.
TYPICAL CHIMNEY ISSUES & REPAIRS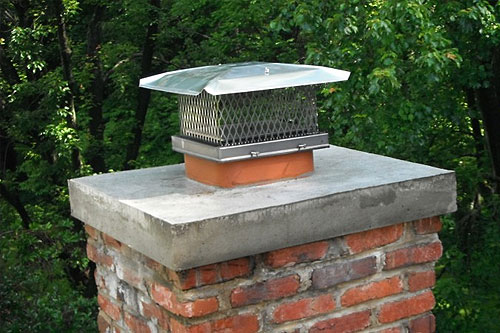 CROWN REPAIR
A damaged crown will require repair. Depending on the extent of the damage, we may be able to add a resurfacing material and recoat the cement area. If the crown is beyond repair, we can replace the entire crown. An inspection from Lowes Chimney Sweep will make it clear the best course of action to take regarding your damaged chimney crown.
CHIMNEY REBUILD
Depending on the extent of your chimney damage, it could make sense to completely rebuild your chimney. Don't let the idea scare you – it's often much more affordable than our customers expect. Before undergoing a major chimney repair, we encourage you to give us a call. We'll come out and explain what we suggest and all costs related to fixing your chimney and getting it working like new.
CHIMNEY FLASHING
Chimney flashing is a sheet of metal installed around where the chimney meets the roof to ensure the connection between the roof and chimney is waterproof. Signs you may need chimney flashing repair include leaks or stains on the inside of your home near where your roof and chimney meet. If you have any signs it's best to take care of the problem immediately, before the leaks get worse and cause significant damage. We use the best (and safest) materials to ensure a watertight seal around your chimney.
CHIMNEY REPOINTING
When a chimney wall has damaged joints, moisture can penetrate and cause further damage.  If your chimney this issue, it's important to remove the damaged portions and replace them with new material. Our chimney repointing service strengthens your chimney walls and prevents water infiltration. The repair will blend with the existing masonry of your chimney.
WATERPROOFING
Most chimney damage can be traced back to improper waterproofing. When water or moisture gets into the structure of your chimney, it causes damage to the structure, which eventually shows up as leaks, white staining or discolored masonry. Make sure you are proactive and waterproof your chimney before damage occurs! Call Lowes Chimney Sweep – we are here to make sure your chimney is completely waterproof.
Professional and polite company-I was able to get in the schedule the following week of my initial request for service. My tech was Conner and he did a great job. Going to have them back to repair the fireplace gas line.
---
Lowes Chimney Sweep is QUICK, every single person from the phone to the service provider is POLITE. They are Talented, Neat, Honest folks, and I could not wait to write this review, to share my wonderful experience. I recommend them with utmost confidence.
---
Great service! The cleaned my chimney and dryer vent quickly and properly, best part is that they didn't try to squeeze out money by creating their own fictional story of what has to be done, like many other companies do. Good pricing as well!
---
I was referred to Lowes Chimney Sweep, by my friend who had also gotten the chimney cleaning done. We scheduled our cleaning and had it done by Alex. The entire experience was great! He was very thorough and completed the cleaning within the time frame scheduled. I'm so glad I had it done and chose this company! I would definitely recommend Lowes Chimney Sweep.
---
NEED CHIMNEY REPAIR?
Before you select just any chimney company to handle your chimney repair, make sure you get a quote from Lowes Chimney Sweep!
LOOKING FOR OUTSTANDING CHIMNEY SERVICE?

Get the Best Chimney Sweep in DFW
Contact Lowes Chimney Sweep to get chimney inspection or chimney cleaning in Fort Worth or Dallas for all of your home or business chimney needs. We offer same-day service and even work Sundays, so call now for a free quote!
(214) 225-8874
Dallas TX
& Surrounding Areas